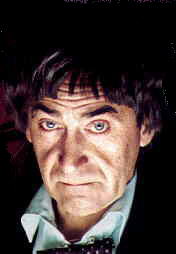 In Doctor Who Magazine 430, the début article of a
Battle of Wits
was a debate between Toby Hadoke and Johnny Candon about who is the most influential doctor-Tom Baker or Patrick Troughton. Tom Baker has been defined as the definitive Time Lord- who really brought the eccentric character to life but, in Doctor Who Magazine 432, the results came through and Patrick Troughton beat Tom Baker by 20%.
Tom Baker: 40%
Patrick Troughton: 60%
For more information on this debate, see a Battle of Wits.
Ad blocker interference detected!
Wikia is a free-to-use site that makes money from advertising. We have a modified experience for viewers using ad blockers

Wikia is not accessible if you've made further modifications. Remove the custom ad blocker rule(s) and the page will load as expected.